What is BattleRoyal?
- play with your 3-player-group versus all other players! (3 vs 3 vs 3 vs 3…)
-
Times:
- 0.15 – 2.17 – 10.15 – 13.15 – 16.17 – 20.15 – 22.15 (GMT+2)
- be online while this times and click on the appearing registration bar in your interface
- the minimum level to join is Lv90
- the groups are with random chosen players who have a special BattleRoyal rank
- at the beginning you have 7 lifes (Priest 8), but you can find some random spawned chest with +1 Life in it
- for every 10th kill you get +1 extra life
- for every round you will get some rewards, if you win the whole BR you will get a better one
- all items are level 68 (+22)
How can I increase my rank?
It's simple – every class needs his own fixed amount of points, try the
Rankdemo
to see how many kills you need to increase your rank (1Kill = +1 point). If your teammate makes a kill and you help him, you get +1 assist (3Assist = +1 Kill).
What is the Level-System and how does it work?
Since the latest "BR2.2" patch you'll get experience points for killing other players.
An increased level will give you more/better rewards.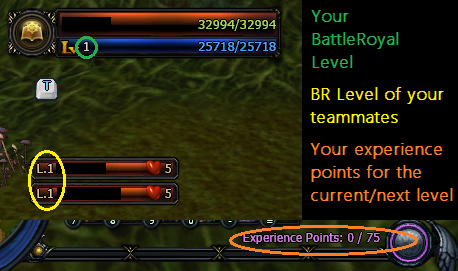 Level-System
1 Kill =
1 Experience
1 Assist =
0,25 Experience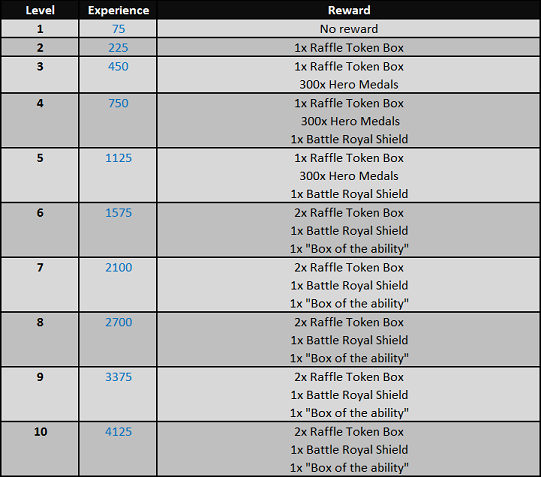 Whats inside of "Box of the ability" ?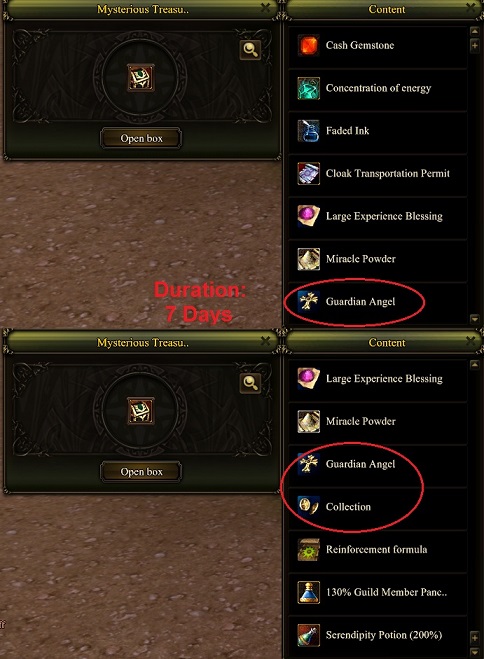 Rewards for the monthly ranking
-if you reach the first place in the class ranking, you will get a letter with a special cloak design at the first day of a new month (for all 6 classes possible)
- the cloak will be +24 with HP (not tradable)
- the player who have the most kills in the monthly ranking (independent of his class) gets also an unique cloak as reward (in the picture marked as "Overall")